About Palm Chiropractic
After 17 years of practice, we're excited about the changes we've made. Our new name, Palm Chiropractic stands for "Powerful Adjustments are Lasting Miracles". We believe in the power of chiropractic to change lives for better health and wellness that lasts.
Our Mission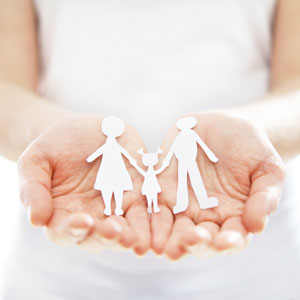 Our mission is to give families an awareness of another health option. In Singapore, it's common to see a doctor and take medicine; it's all they know. At Palm Chiropractic, we want to be able to expand their options, so they understand their body is an amazing tool with the ability to heal itself naturally. To know that they can facilitate that and have a longer, fuller life as a result.
Our Vision
Our vision is to help incorporate more families into chiropractic care, so they're fulfilling their lives to the fullest extent.
Bringing Natural Health to Paya Lebar
When Dr Shara came back to Southeast Asia, she integrated back into the community. With her background in health and fitness, it was easy to connect with the local Strongman community and to provide chiropractic support for athletes who travel overseas. She also works with a lot of Singapore-based schools as well. After so many years, she feels like she's part of the fabric of the community.
MEET DR. SHARA DOWNEY »
Can You Help Me?
Chiropractic adjustments are for everyone, from newborn to Grandpa! And mom doesn't have to be uncomfortable during her pregnancy, which makes everyone happy.
Above all, we care about you and your overall health. Each case is special; your care plan is tailored to your needs. The results might surprise you. Chiropractic can impact you in ways you would never imagine.
Patients often come to us with one problem and experience improvement with issues they didn't know they had. Chiropractic treatment can raise your level of wellness, allowing healing to occur naturally.
Still Got Questions?
Patient satisfaction is important to us. You're welcome to bring your questions or concerns to any member of our staff. Contact us for an appointment; we're looking forward to your visit!

About Palm Chiropractic | +65 9479 7498